Chatswood
Spiritualist

Church
Our Community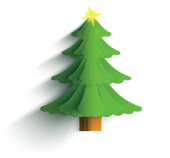 2017 End of year Christmas Service
"Great Christmas Service and Party on Sunday. It was a full house. Visitors from The Sunshine Coast and New Zealand, everyone having a good time.Special thanks to Maureen who sang for us. And all the Mediums who gave the messages. So many happy faces. Thanks everyone for coming along making it a very special day.
Church services will resume again on Sunday 11th February 2018
Have blessed Christmas and we look forward to seeing everyone in 2018".
Love and Blessings
Rev Christine.