Chatswood
Spiritualist

Church
Development
Sunday Afternoon
Mediumship, Meditation and Healing Development Circle.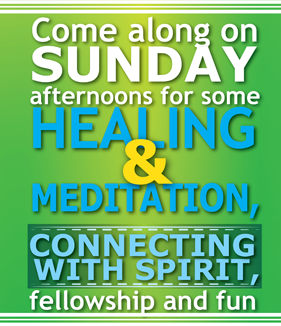 This circle starts at 4:30pm at the Church following the afternoon Service.
Thursday Nights
Advanced Development Circle.
This group on Thursday night is not available at the moment. Please check the special events page for more activities.
An Evening with Spirit
Guest Demonstration Evening.
Venue: At the Church. Time: 7:15pm for a 7:30pm start.
Investment: $25.00.
Check in regularly with our SPECIAL EVENTS page, Facebook and email for updated details. Please, be advised that the Church does not guarantee the accuracy and reliability of any readings or information that you may receive from time to time during Church services, during development groups or at "Open Days". Any guidance is provided on an "as is" basis without warranty of any kind.